PLEASE CHOOSE YOUR FAVOURITE CUT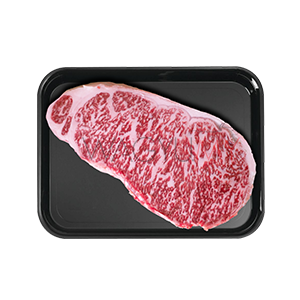 The unique taste and tenderness of highly marbled melt in the mouth Japanese A5 Wagyu Sirloin makes for an unrivalled eating experience. Shop for it today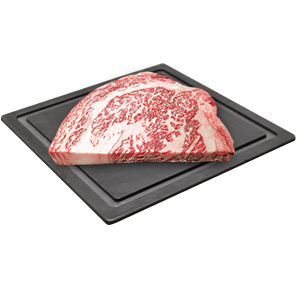 Japanese Wagyu Ribloin Steak is often considered to be the part with the highest flavour intensity. We have it cut that is suit to your budget!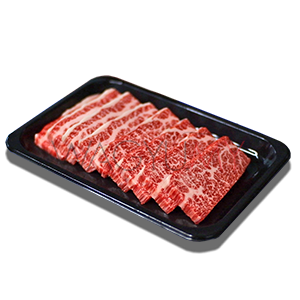 Thinly sliced Wagyu. The term 'yakiniku' means 'grilled meat' and can refer to any grilled meat dish. You can choose yakiniku cuts of sirloin or chuck roll from our stocks.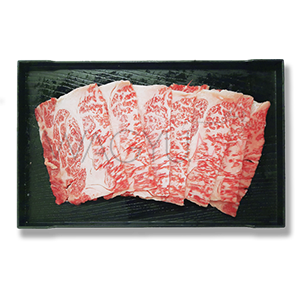 Shabu-shabu is a Japanese nabemono hotpot dish of thinly sliced meat and vegetables boiled in water and served with dipping sauces.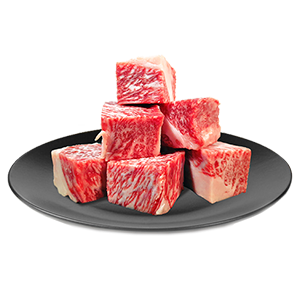 "Saikoro" means "dice". The steak pieces are sliced into cube shapes like dice. Wagyu beef is easy to cook; quickly pan fried on high heat until medium rare.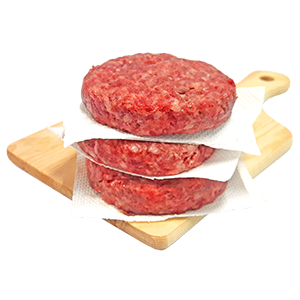 Delicious patty with a very unique flavor that is hard to describe. Unlike traditional burger patty cooking A5 is extremely easy. Sold at RM20 per piece, each 100g.